P7 Gatineau Park Classic Meet Fall Series
September 22nd 2019 10:00am - 2:00pm
Map: Camp Fortune
Meet director: Eric Kemp; Course Setter: Andreas Boesen
Welcome to the Gats. The premiere event of a new 2019 map by Portugese mapper Rui Antunes. Course setting by former Danish National Team member Andreas Boesen. Experience a classic terrain in a startling new way.
About the Course Setter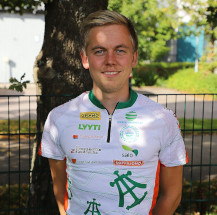 Andreas has graciously volunteered to set courses for us from his home in Helsinki Finland. He brings to the table expertise unseen in North America. He is a World Champs medalist and winner of the 2015 Sprint Course of the Year. Andreas ran for the Danish National Team for 5 years and now coaches the Finnish Junior National Team.
Course Details:
Novice: 3.0km
Intermediate: 3.5km
Short Advanced: 3.3km
Long Advanced: 6.1km
Extra-Long Advanced: 8.6km

Remote Start and Finish:
All courses will have a 1.5km (+50m of climb) walk from the parking lot to the start and a 1km return from the finish. The path will be marked.
Reminder: All participants must download before leaving the event.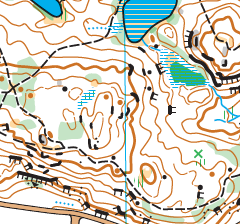 Terrain & Conditions:
Seasonal water features and shallow ponds are quite dry.
There is very little water left on the ground.
Summer conditions for plants and leaves remain.
The ground is rugged, solid shoes are recommended.
Topography ranges from lofty slopes to subtle undulating flats.
An extensive trail network criss-crosses throughout.
Vegetation mapping is very generalised
Green on the map indicates patchy mixed density forest and unpredictable visibility.
Beware of large fallen trees obstructing visibility and pushing you in the wrong direction.
Novice & Intermediate:
Typical courses on well defined trails. Families may want to bring a light snack for the road as the remote start and finish will increase your overall mileage above average.
Advanced Courses:
The three courses are set at an equally technical difficulty. Don't bite off more than you can chew. There will be at least one water control midway through courses and participants are encouraged to bring a snack.
The shores of some beaver ponds are overgrown with punishingly heavy underbrush. However, water levels are low so crossing on the upstream side of the beaver dam can be very quick.
I have posted an Advanced Orienteering Survival Guide on the website for those interested in doing some homework. There will be a test.
This is the weekend for the Army Run. Watch for road closures. The Champlain and Macdonald-Cartier bridges may be the only two bridges open across the Ottawa River..
Good luck
Eric & Andreas
---
Location