McCarthy Woods Event Spring Series
May 7th 2023 10:00am - 2:00pm
Map: McCarthy Woods
This Sunday's event will take place on the McCarthy Woods map because the original location of Monaghan Forest is no longer suitable for orienteering due to expanded activities of Lafarge which owns large portion of the forest on that map.
There is a fairly significant derecho damage at McCarthy Woods in the north-east part of the map before crossing McCarthy Rd. and courses have been designed to avoid getting off trail in that area. Areas marked with green are difficult to traverse so taking advantage of the trail network will be important. This map usually has many new trails so careful map reading is required in places. There are a lot of open areas on this map with high grass. The map does not have many wet spots or significant water features but can be muddy due to the amount of rainfall we had lately. Short and Long advanced courses will take you to the east part of the map so please pay attention while crossing McCarthy Rd.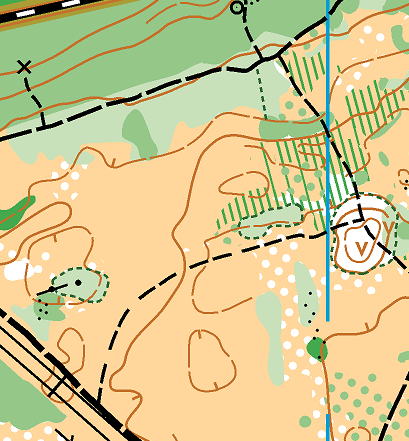 There will be four courses this Sunday:
Novice: 1.8km 15 controls
Intermediate: 3.2km 8 controls
Short Advanced: 5.1km 16 controls
Long Advanced: 6.5km 15 controls
On-site registration will be next to the parking lot of Hunt Club-Riverside Community Center 3320 Paul Anka Dr, , Ottawa, Park in the parking lot or on the street nearby. Registration is open from 10:00am to 11:00am with starts from 10:15am to 11:30am. All courses close at 2:00pm when controls will be picked up. Please make sure to report to Finish after you are back from the woods.
We hope to see many of you out this Sunday!
Peter, Pavlo, Adrian and Andrew.
---
Location